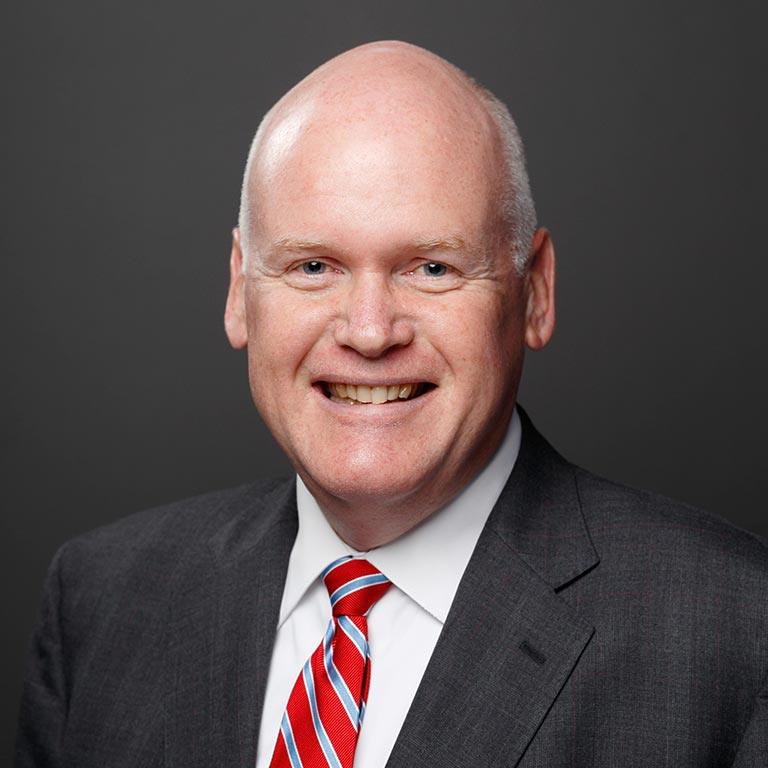 Phone:

812-855-6992

Email:

morrisot@iu.edu
Bryan Hall 204

Bloomington,
Indiana
47405
Dr. Thomas A. Morrison was named Indiana University's first vice president for capital planning and facilities in 2009.
In this position, Morrison serves as IU's chief capital, facilities, planning, and real estate officer overseeing all facility-related operations, acquisitions, and capital projects. He also serves as a liaison to state and federal agencies for all capital-related items.
Morrison maintains responsibility for the physical infrastructure and development of IU's campuses, encompassing a real estate portfolio of over 800 buildings with a value of over $10 billion.
He has overseen planning and construction expenditures exceeding $2.2 billion and the completion of numerous new major capital and renovation projects.
These projects include:
IUB Cyberinfrastructure Building
IUB Multidisciplinary Science Building II
IUB Cinema and Theater Renovation
IUB Union Street Center and Rose Avenue Housing
IUB Memorial Stadium North End Zone
IUB Bart Kaufman and Andy Mohr Fields
IUB Kelley School of Business Hodge Hall
IUB Global and International Studies Building
IUB Franklin Hall Renovation
IUB Simon Skjodt Assembly Hall Renovation
IUB Luddy Hall
IUB School of Public Health Addition
IUB Kelley School of Business Career Services Addition
IUB Wells Quad Renovation
IUB Memorial Stadium Excellence Academy
IUB Eskenazi Museum of Art Renovation
IUB Wilkinson Hall
IUB The Pfau Course at Indiana University
IUB Metz Bicentennial Grand Carillon
IUB Health Sciences Building
IUB Lilly Library Renovation
IUB Walnut Grove Center
IUB Eskenazi School of Art, Architecture + Design Mies van der Rohe Building
IUB Ferguson International Center
IUPUI Walther Hall
IUPUI Science and Engineering Laboratory Building
IU School of Medicine Neurosciences Research Building
IUPUI Gateway Garage
IUPUI University Hall
IUPUI North Hall
IU Natatorium Renovation
IUPUI Dental School Addition
IUPUI Innovation Hall
Madam Walker Legacy Center Renovation in Indianapolis
IUE Student Activities and Events Center
IUK Main Building Renovation
IUK Vera Z. Dwyer Hall Renovation
IUK Student Activities and Events Center
IUN Arts & Sciences Building
IUSB Harper Hall
IUSB Education and Arts Building
Stone Family Center for Health Sciences in Evansville
Under Morrison's leadership, IU also has instituted a $1 billion repair and rehabilitation plan that has been successful in addressing the university's goal to eliminate its deferred maintenance backlog by 2020 as well as perform continued repairs and renovations as they arise.
Morrison previously served as IU's chief liaison and representative to the Indiana General Assembly and other state agencies as associate vice president for public affairs and state relations.
Prior to coming to IU, Morrison held leadership roles at Ball State University and the University of Virginia.
Education
Morrison holds a doctorate in higher education administration from Ball State University, a master's degree from the University of Maryland and a bachelor's degree from the University of Denver.